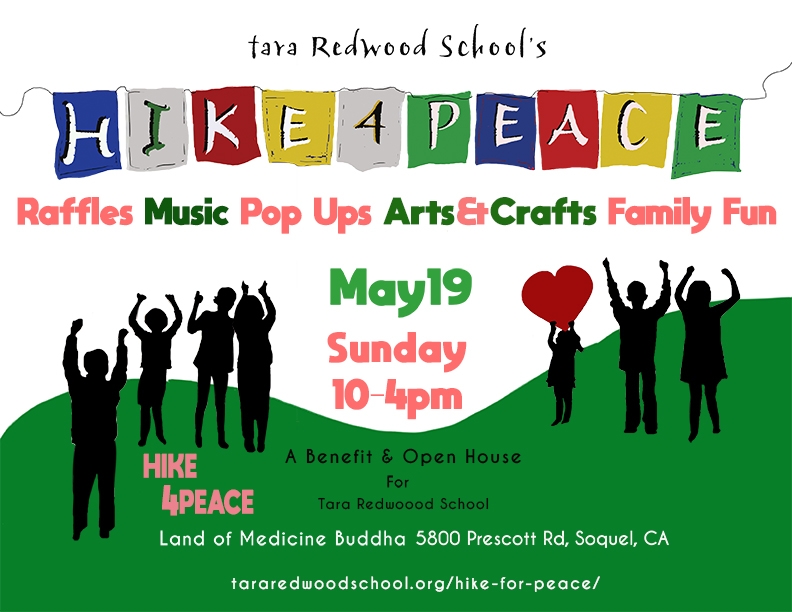 Sunday May 19, 2019
11:00am-4:00pm

Enjoy a day with us in the forest of the Land of Medicine Buddha.
What is this event about?
Open House for Tara Redwood School & an opportunity to come and explore the gorgeous forest where our students spend the majority of their scholastic year.
The event is located at the top meadow of the Land of Medicine Buddha,near the forth coming Stupa project.
Come and visit Tara Redwood School's campuses, or come hiking, or meet friends.
Hike4Peace is a fun family event  and also a school fundraiser. Enjoy the crafts of some of our select local vendors or buy raffles and be a part of Tara Redwood's creative arts tables. There will be many of the  Creative Arts  that are a part of Tara Redwood School's program and its thematic curriculum.
There will be an information booth in which attendees can inquire about the event, purchase raffle tickets for the activities and sign up for the open house. Registration forms for the following  school year will be available in the booth as well.
---
Hiking of the beautiful 8 Verses Trail is the main feature of Hike4Peace. Visitors are encouraged to sponsor a student as a school donation prior to hiking.
Students will be available to answer as many questions as possible about Tara Redwood School's mindfulness     program, tools for transforming emotions and sharing colorful bracelets upon completing the 8 Verses Trail.
Come and  meet our community and learn more about Tara Redwood  School.
Organic dishes and fresh coconut drinks will be  available .  Jen Metzer, one of our parent volunteers is a  professional event planner and cook. She will prepare all the food for this event.
Drinks will be provided by local and national drink wellness Drink La Vie. Yeyen Gunawan is a long time parent at Tara and every year her cooling coconuts and amazing pro-biotic drinks are a blessing for the hikers.
---
Hike4Peace 2019
Come hike, play, create, shop & make a pledge to our wonderful school in the Redwoods.



---
.
Vendors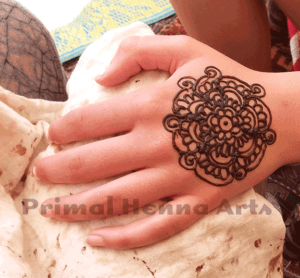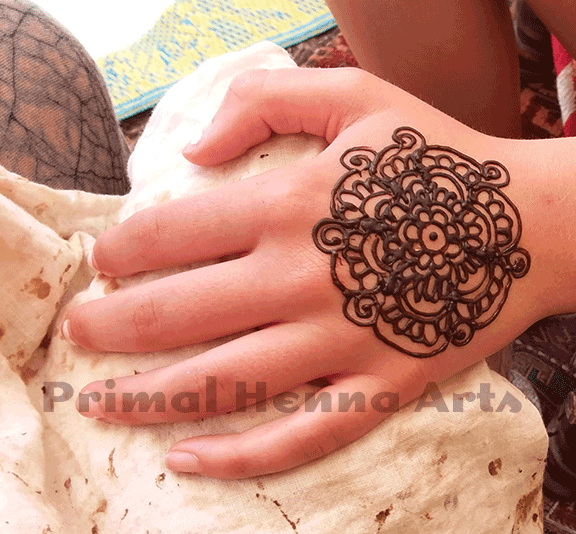 Delicious Foods & Drinks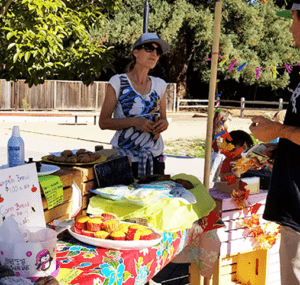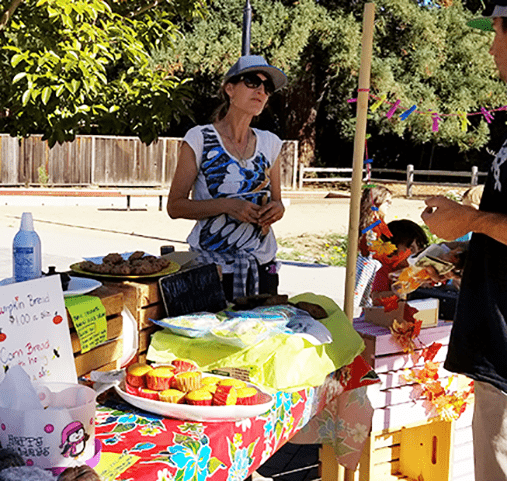 School Arts & Crafts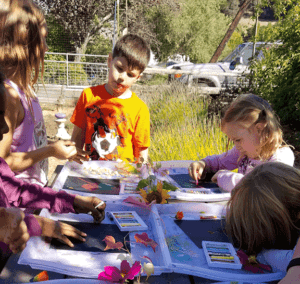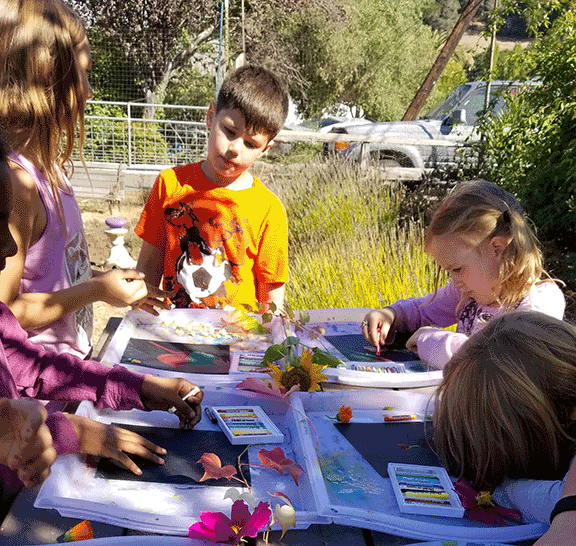 8 Verses Hike-A-Thon

Be a Vendor at HIKE4PEACE !
---
Vendors,
After viewing and compiling our application,
You can make an online
Payment Here!
Remember to sign the Vendor Application and
Follow instructions.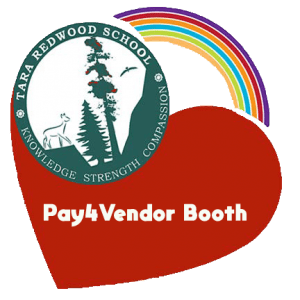 Thank You! We look forward to having you!

---