Tara Redwood School is the first model school for the unique Creating Compassionate Cultures (CCC) pedagogy.
This approach to education has developed since the founding of the school in 1989.
Tara Redwood School's methodology is constructivist and contemplative, based on ancient principles, modern science, and latest research.
We nurture the child's evolving sense of self through our contemplative methodology and practical application in developing positive interpersonal skills, self-awareness and the ability to think critically, constructively and altruistically for the greater good in order to provide a foundation for our children to live a happy, successful and meaningful life. We offer a program that offers education to develop knowledge (wisdom), strength (confidence), and compassion (loving kindness).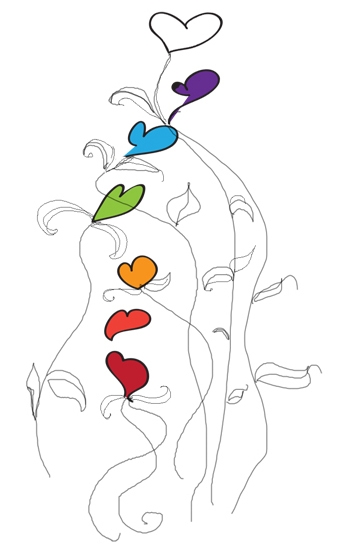 Empathy

, 

Compassion

,

  Knowledge

,

Confidence

,

Mindfulness

,

Communication

and

Creativity

are just a few of the foundational principles of Tara Redwood's 

C

C

C

program.

Through CCC practices, our educators encourage students  to engage in acts of kindness and practices for conflict resolution. Our mission is to see our students become capable beings able to make a positive difference in the world. Our unique curriculum  supports such development of individuals and communities who are insightful and compassionate.
---
Creative indoor and outdoor exploration and hands on activities nurture the joy for learning and increase intra/inter personal, physical and academic skills. Our program strives to create the most experiential learning opportunities and hands on learning.

We believe that a combination of free creative playtime and collaborative games foster positive connections.

We nurture the students to work together regardless of age differences rather than engaging in competitive games that can manifest in levels of  peer pressure and anxiety to be better than others.
Students explore their inner world and the world around them through multiple disciplines such as sciences, creative arts, math, language and play while utilizing reflection, critical thinking, collaboration, communication and creativity.Through inner exploration students connect with their deep wishes of what is most important to them, which connect them to their local and global communities through universal values.

Responsible environmental practices.

 

Tara Redwood School is also devoted to being a green school, we encourage our students to learn that all life is dependent upon the choices we make at a daily basis. Some of our environmentally focused electives include:

The Growing Kindness Farm for the upper grades, which involves soil development, herbaslism, planting and harvesting of fruits and vegetables organically.

Science Lab, all grades engage in organic gardening and studies of planting seedlings and plant care practices.
We encourage families to pack healthy lunches that are not sugar oriented and that lunches have minimal processed packaging. We  encourage a very little waste mentality and actively recycle.
Children Are The Leaders of Tomorrow
Children will be faced with many new challenges and opportunities as they move into the future. As parents and educators we have a responsibility to offer the best possible foundation for our children to live a happy, successful and meaningful life.
Our school combines educational approaches and methodologies that focus on understanding the interconnectedness between self, others, and the environment in which we live.
Through this deeper understanding of our inner world of thoughts and feelings in connection with world around us, we are better suited to help create a harmonious community.
Tara Redwood students develop an  awareness and appreciation in learning about  cultural and religious diversity in the world. They grow to have acceptance of the similarities and differences therein. They do this, in part, by developing their knowledge of their place in the world. 
Each child has his/her own unique personality and interests. It is our aim to provide a curriculum that inspires and nurtures the various needs of the children.
The CCC curriculum offers a mindful  approach of teaching and learning. Students are  easily engaged  in all of the essential academics by practicing  mindful intention at the start of the day and throughout all of their daily activities.  The creative arts and a Montessori inspired system fortify the philosophy behind CCC.
Parent Engagement. Our school strives to teach children about sharing and the meaning of community. Tara Redwood School encourages participation from all our parents. Through parent participation, children learn about community, positive interaction and the value of interdependence.
---

Tara Redwood School & Universal Education.
The concept for a school with such an innovative philosophy and program was initially visualized by Lama Yeshe, a Tibetan Buddhist, teacher and friend and mentor to founder Pamela Cayton. Lama Yeshe hoped to develop a program that would incorporate the philosophies of wisdom traditions from around the world–like compassion and mindfulness–and bring them to people from different life backgrounds and parts of the world.
Tara Redwood School and the Land of Medicine Buddha  are two independent organizations. Although Tara Redwood School's founders have philosophical roots with Buddhism, the school  is not a religious institution but rather a science and logic based establishment. Pam Cayton was motivated by a desire to help initiate an education program that not only prepared children academically, but also emotionally and spiritually.
---
Tara Preschool opened its doors 1989 near the Land of Medicine Buddha in the redwoods of the Soquel foothills. The preschool was located at the Cayton's home and by 1996, a Montessori based program for kindergarten was begun.
In 1997, development of the playground began at LMB.
Nestled in the redwoods by a gurgling creek, the preschool's magical spot is now comprised of a soccer field, a basketball court, a series of wonderful wooden climbing and play structures, an interactive garden for life lab programs and multiple trekking trails.
In 2012, for a temporary duration, Tara Redwood School expanded its school program and opened a second campus in Soquel Village for the  elementary classes, K–6th grades and the Wisdom Way After School Program. Tara Redwood School is now raising funds from generous donors and supporters to begin development of both the preschool and the elementary school to be one greater campus in the near future.
Video Contribution by Sidharta Pascual.