Young Children Program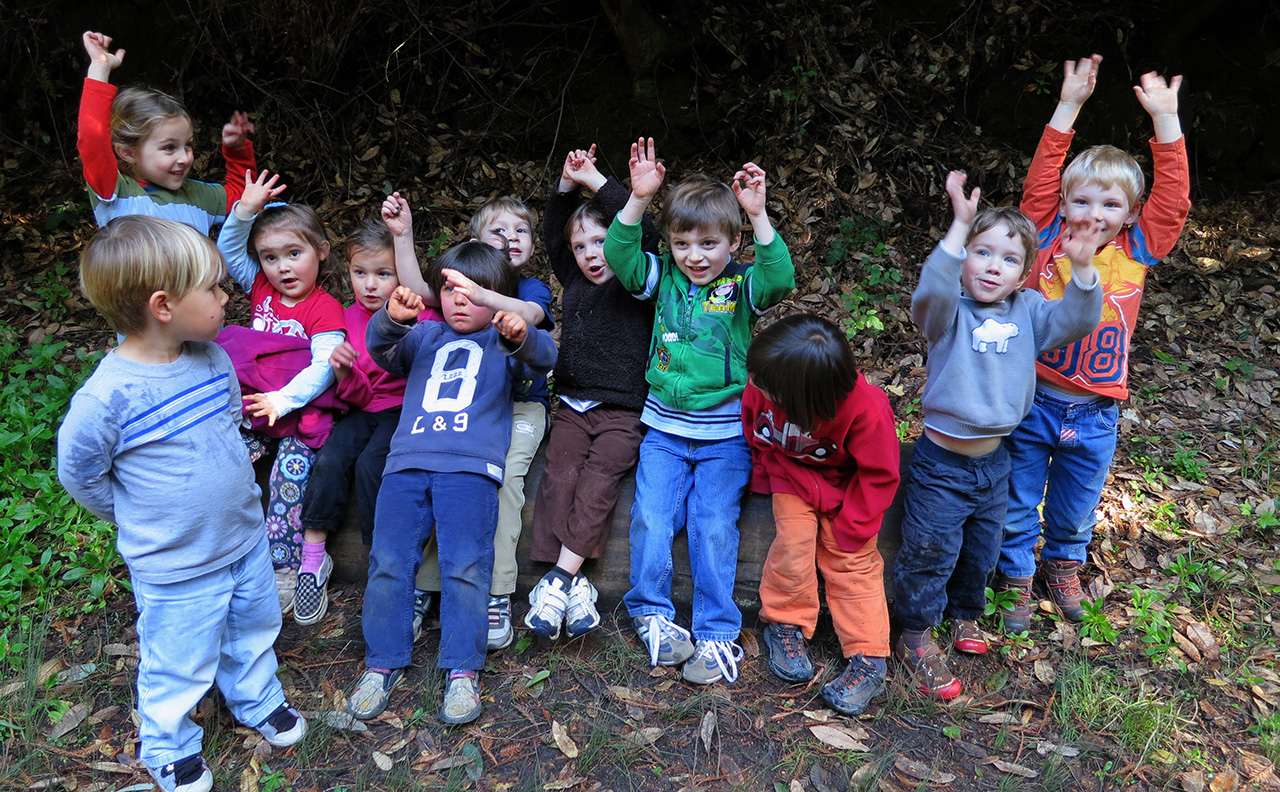 For children ages 2 - 3 years old
Options for 2, 3, 4, or 5 days a week
Choose from 3/4 Day 8:30am-2:30pm)
to Full Day (8:00am-5:00pm) Program.
After care is available for a small fee.
Our Approach
Our preschool approach reflects an integration of our innovative curriculum, CCC and the Montessori philosophy of whole child education. We believe  that children learn best by doing. All classroom materials are accessible, attractive, safe, and geared for a child's success. The safe, loving, gentle atmosphere puts children and parents at ease and makes for a trusting, spontaneous transition to school.
We are committed to providing our young children with engaging, meaningful activities which:
Provide experiences that stimulate the senses

Enrich the child's vocabulary and understanding of language

Provide time for the child to repeat and master activities as long as it is productive

Teach our children how to use tools in the specific environment such as eating utensils, brooms, sponges, etc.

Give children the opportunity to gain a sense of self esteem, self worth, and self confidence
Our Teachers give young children responsive, individualized attention to help them build their skills in these five important areas:
Sensory and Perception

Self-Help

Language

Physical and Motor Skills

Social and Emotional Growth
Creating Compassionate Cultures Philosophy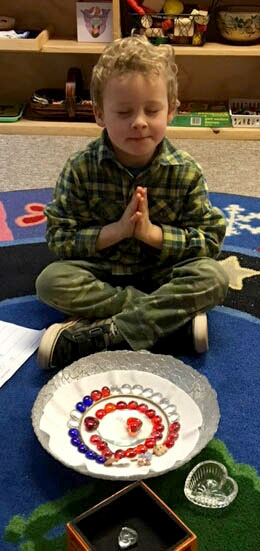 Our Program celebrates the Creating Compassionate Cultures approach through the practice of Daily Rituals, the unique way we relate to the children, exploring the Seven Steps (to Knowledge, Strength and Compassion), and how we integrate these principles into all that we do.
The Daily Rituals are simple activities and practices that expand our awareness of our inner world, while developing our empathy and compassion. The 'Namaste Attitude,' relating to the heart of child as not separate from our own, is a transformative practice that cultivates deep respect for the child, while guiding the children through challenging emotions and social interactions.
The Seven Steps methodology is a step-by-step, comprehensive approach to awakening compassion through wisdom developed over the past 20 years at Tara Redwood School.
These steps are:
Mindful Intention
Interconnection
Change
Perception
Transformative Emotions
Empathy
Compassion
With older children, this cyclic progression toward a more compassionate attitude evolves naturally through an all-encompassing approach. For the children at the Tara Young Children Program, we introduce these principles as we come to discover them in our world, offering labels to what the children know quite well through experience, and laying a foundation for future understanding. As their experience and reasoning develops, each at their own pace, we begin to link these principles together naturally uncovering the ecology of compassionate relationship to oneself, our friends and the world.
Schedule
8:30am – 2:30pm  &  8:00am – 5:00pm
The schedule for a full-day toddler class is relaxed — there is the luxury of more time for work, outdoor exploration, food preparation, art activities, and an early afternoon nap. Arrival and pick-up routines are well planned to ease the transition for toddlers and parents.
Normally there will be some overlap in staffing, as some staff members arrive early in morning and leave in the early afternoon, and/or for lunch breaks, while others arrive later and stay until the last child is picked up. Whoever remains until day's end will be prepared to communicate with the parents about how the day has gone.
Particularly with this age group, communication and collaboration with parents is essential. We work in partnership and provide support to make the toddler years productive and happy for the entire family.
Program Options and Next Steps
The Young Children's Classroom is for children ages 24 months to 3 years of age. Options for 2, 3, 4 or 5 days per week.
As your child nears or becomes age three, he or she will start to give us signs that he or she is ready to move up. Language skills will start to develop rapidly; enthusiasm for independence in self-care and other work will grow. At this time your child will be ready for the primary class group ages 3-5 at Tara. If your child turns three before June of the year your toddler begins the program, he/she will remain in the Toddler class with his peers until June and then will move up to the one of the two primary classes.